Title- Shinso
Date-06/15/2010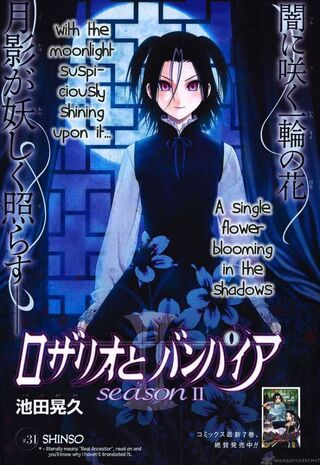 Synopsis:
Edit
In this chapter, Kurono Kurumu reveals that her fundamental ability is to "dive into other people's dreams" before she enters Moka's dream to retrieve Tsukune, Mizore, and Fuhai Touhou.
Referbacks:
Edit
New Characters:
Edit
Cultural Questions:
Edit
Unanswered Questions:
Edit
Memorable Moments:
Edit
Ad blocker interference detected!
Wikia is a free-to-use site that makes money from advertising. We have a modified experience for viewers using ad blockers

Wikia is not accessible if you've made further modifications. Remove the custom ad blocker rule(s) and the page will load as expected.