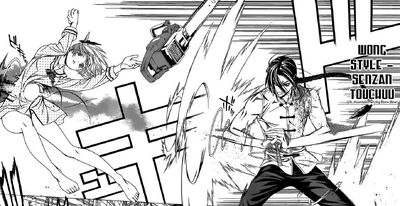 Huang Style: Senzan Touchuu (穿山撞肘 - Mountain-Piercing Elbow Blow): A powerful elbow attack that utilizes great speed and the rotation of the body to cripple enemies. Fang Fang Huang used this against Routier to defeat her.
Ad blocker interference detected!
Wikia is a free-to-use site that makes money from advertising. We have a modified experience for viewers using ad blockers

Wikia is not accessible if you've made further modifications. Remove the custom ad blocker rule(s) and the page will load as expected.