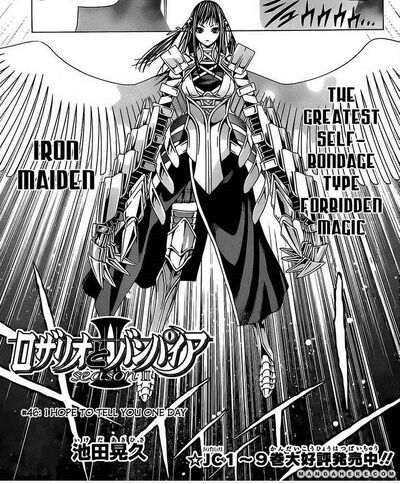 Iron Maiden
is a forbidden type of magic that is unique to
Ruby Tōjō
.
In the Manga while fighting Raika, Ruby shows her ultimate magic: the Iron Maiden. Her talisman wrap around her and makes wings and arms that can elongate and magnify the damage of her hits. However, it isn't without repercussions because as she moves, the technique tightens around her, damaging her own body as well.
Ad blocker interference detected!
Wikia is a free-to-use site that makes money from advertising. We have a modified experience for viewers using ad blockers

Wikia is not accessible if you've made further modifications. Remove the custom ad blocker rule(s) and the page will load as expected.